"— as from the eyes of Jesus"
at Seven Towers' Benefice
Gloucester: Lent 2017
for the 2006 London set click here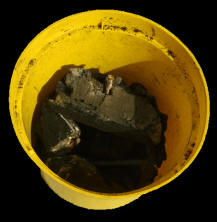 The Gloucester Way: Stations of the Cross
as from the Eyes of Jesus was on display
at the seven churches of the Seven Towers' Benefice
from 10th to 17th April, 2017; and can be seen
in a special book devoted to the set, with texts.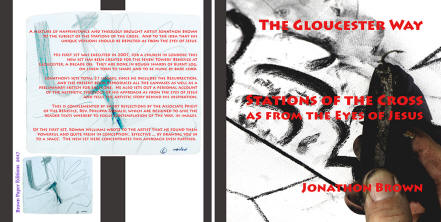 To have a signed copy of the book at a special price,
e-mail Philippa at talk2philippa@hotmail.com
Thereafter the book of The Gloucester Way
---
all are done in charcoal on Free-Hanging canvas 40" square
each set of three is in a different church as listed
[No. xvii is on tinted canvas.]
---
Twigworth
I — Pilate dismisses the case: Christ is condemned to death. | II — He receives the Cross. | III — He stumbles for the first time.
Down Hatherley
IV — He meets His Mother. | V — Simon takes the weight of the Cross. | VI — Veronica wipes his brow.
Staverton
| VII — He receives the Crown of Thorns. | VIII — He stumbles again. | IX — The women weep.
Boddington
X — He stumbles a third time. | XI — He is stripped. | XII — He is whipped.
The Leigh
| | XIII — He is nailed to the Cross. | XIV — He is offered vinegar. | XV — The soldier pierces His side.
Norton
| XVI — He dies. | XVII — His body is taken down. | XVIII — The Resurrection: Thomas doubts...
Sandhurst
XIX — The Resurrection: supper at Emmaus... | XX — The Resurrection: breaking fast by the sea... | XXI — The Resurrection: in the Garden...
---
---
Journey
& in situ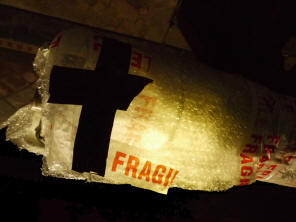 TWIGWORTH
DOWN HATHERLEY
STAVERTON
BODDINGTON
THE LEIGH
NORTON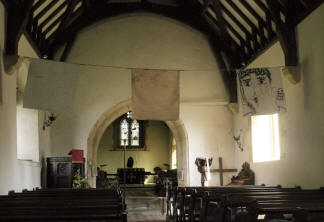 SANDHURST
---
---
Sketches
graphite on Moleskine
---
é
return to top é